So, in episode 4: https://eurolinkfss.com/din-6914-hex-head-structural-bolts/, and episode 16: https://eurolinkfss.com/comparing-structural-fasteners-part-2-digging-deeper-into-the-standards/, I started digging into structural fasteners (DIN 6914, 6915, and 6916) and multiple times reference hot dip galvanized structural fasteners in particular.
Why the focus on hot dip galvanized (HDG) structural fasteners?
Well, the key is the corrosion resistance imparted to structural fasteners particularly. As discussed in the videos, structural fasteners are (put simply) a bit thicker and made out of hardened steel, therefore perfect for infrastructure applications. We, many (if not most) infrastructure applications are outdoor, therefore exposed to the elements, such as high humidity, rainfall, etc. If the structure is near a coastline, then there is the potential for salt water exposure as well.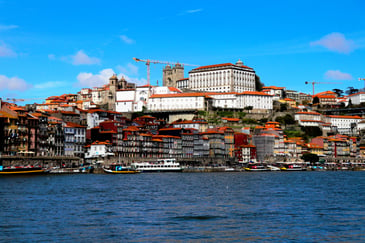 We all know what happens when steel is exposed to water, particularly salt water. Stainless steel can be a good option, if the application requires significant corrosion resistance, but the common forms of stainless steel are not as mechanically strong as alloy steel, much less hardened alloy steel like class 10.9. Furthermore, 10.9 steel is cheaper than most (if not all) stainless steel options.
Though a hot dip galvanized steel bolt does not have corrosion resistance throughout the bolt, whereas a stainless steel bolt would, hot dip galvanization does give a very thick layer of corrosion resistance.
In order to measure corrosion resistance, labs can use a variety of tests, but the oldest and most commonly-used test is the salt spray test according to EN ISO 9227. In this type of test, samples are exposed to a 5% sodium chloride solution. The time at which white rust and then red rust forms is measured and this is used to compare corrosion resistance with other coatings or non-coated fasteners. It does not directly represent real application time to corrosion, but it does give us a good indicator of approx. how long a fastener should last relative to fasteners without a coating or with some other coating.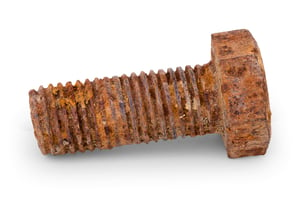 Using this salt spray test method, standard zinc plating at 8um is approx. 8 hours to white rust and 72 hours to red rust. With thick layer passivation and sealant, this improves to approx. 72 hours to white rust and 240 hours to red rust.
It is actually not recommended that the salt spray test be used for HDG coatings because it does not accurately capture the corrosion resistance of HDG because the test itself prevents HDG from forming the extra corrosion protection layer formed in real world applications, therefore salt spray does not allow us to compare HDG to the other zinc platings. You can learn more about the "why" on that here: https://galvanizeit.org/knowledgebase/article/hdg-steel-in-salt-spray-testing.
It is for this reason, that I cannot provide you with a salt spray test hour that is accurate for HDG, but considering the special coating that hot dip galvanization provides (as explored in the "why" article) and that it is usually 5-12x thicker in coating, it is reasonable to assume that HDG provides upwards of at least 10x the corrosion resistance of standard zinc plated products.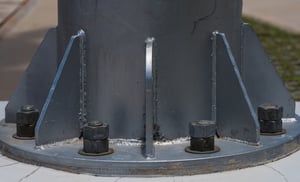 According to this article: https://www.jamesglen.com.au/finishes-and-coatings/, in coastal regions a fastener with a heavy zinc coating (12um average) can expect approx. 2 years of resistance prior to showing signs of corrosion, whereas the HDG fastener with (50um, which would be relatively on the lower side) can expect approx. 30 years before showing signs of corrosion.
You may argue, "well isn't it just a much thicker coating?"
This is true and this thickness is achieved due to the galvanization process itself. This is also why bolts with HDG are often classified as "tapped undersized" (tZn) or "tapped oversized" (fZN). Tapped undersized indicates that the threads were made thinner so that when the bolt was hot dip galvanized, the thickness of the plating brings it to it's approx. "normal" standard, whereas tapped oversized would indicate that the threads on the bolt were already at standard when hot dip galvanized, meaning they are thicker than usual, therefore this may be acceptable for an application for which this was planned due to mechanical reasons, but if someone is looking to change from say a zinc-plated bolt to HDG bolt, they would need the undersized option, as the oversized option may not fit the application.
This is why HDG structural bolts are so useful. They provide the mechanical properties of a heavy hex bolt in hardened steel with the corrosion resistance of hot dip galvanization. This is certainly useful the any outdoor structure in which the bolts will be placed under any significant mechanical strain (as is often the case with most infrastructure projects).
Sometimes engineers want it all, so they go with the 12.9 steel and call for a hot dip galvanization on it or even just a thick zinc plating, but unfortunately, with 10.9 and especially 12.9, these hardened steels are highly susceptible to hydrogen embrittlement. Fortunately, with the way that structural bolts are manufactured, they are able to achieve that 10.9 with the hot dip galvanization with little to no risk of hydrogen embrittlement, and testing for structural bolts particularly, should eliminate the risk for hydrogen embrittlement within an approved batch.
About the author: London Penland, ex-teacher, tutor and educational non-profit leader and current business development director for Eurolink Fastener Supply Service and Social Chair/Educational Director for Young Fastener Professionals, empowers sales reps, purchasing agents and sourcing agents with researched industry-specific educational videos and articles. Click here https://eurolinkfss.com/vlog/ to see all of London's VLOGs and gain access to download his lesson plans.