I saw an article posted on one of the social media platforms this past week asking if we are over-dependent on Chinese manufacturing (If you would like to link this article, please comment with that link below). I have to agree with this sentiment, as COVID-19 (coronavirus, renamed, see previous editorial post here: https://blog.eurolinkfss.com/import-editorial-week-8-2020) has shown us, a major disease in this one country can throw off supply chains in several industries, particularly ours.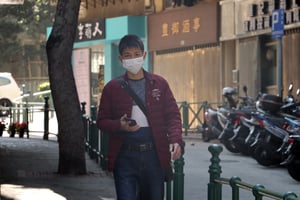 If you were reading the news a few weeks ago, COVID-19 may not have seemed like a big deal in respect to our economy, but if you are reading the news today, it seems like its starting to become a big deal, especially with the S&P Index hitting the third largest drop in history, losing about $1.737 trillion in two days. The market seems shocked by this, but those of us in industrial supply chains saw this coming. This is a perfect example of how Wall Street is disconnected from economic reality being in their own economic bubble. This is also pretty obvious proof of an over-reliance on Chinese goods.
So, let's get to the good news and the bad news. The bad news is that, according to LinkedIn's daily run-down for 2/26/20 (https://www.linkedin.com/feed/news/virus-cdc-prepares-for-pandemic-4040329/), the virus is advancing outside of China, which could further affect supply chains as importers have been looking into bringing in parts from secondary or tertiary suppliers outside of China due to manufacturer shutdowns, thereby further limiting those secondary options. The fastener industry could be particularly susceptible to these limiting factors due to advances being reported in Spain, Croatia and Switzerland. Advances had already been reported in places like Taiwan and South Korea, further limiting secondary options for manufacturing in Asia as well.
The good news is that the containment efforts in China have been somewhat successful with the number of new cases decreasing. This along with relatively low mortality rates have allowed for many manufacturers in China to begin production again. According to BNN Bloomberg (https://www.bnnbloomberg.ca/u-s-factories-in-china-are-open-but-with-severe-worker-shortage-1.1391328), while some manufacturers are reopening in China, they are doing so at less than ideal worker capacity, which means that significant delays can still be a issue affecting our industry.
Eurolink Fastener Supply Service stands at the ready to help distributors ease the supply chain pains of these types of situations! We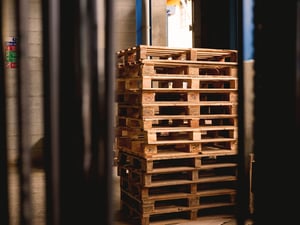 specialize, not only in importing "hard-to-find" metric fasteners, but also importing fasteners to a DIN or ISO standard in general using fast and relatively cheap logistics. We have consolidated air freight options on low carbon and alloy steels (Class 8.8, 10.9, 12.9) reducing the price per pound significantly enabling us to get most DIN and ISO items (among others) to our warehouse within 1-2 weeks and a consolidated sea freight option that can get most items to our warehouse within 6-8 weeks. We can get most stainless steel items (in A2, A4 or A4-80 stainless steel) to our warehouse within 1 week via daily air freights from our main stainless steel provider. Furthermore, we have a network of manufacturing partners in Europe that we can go to for relatively quick turn around productions for those moderate quantities and/or specialty items to hold you over until this COVID-19 epidemic passes. See information on freight options here: https://eurolinkfss.com/freight-options/ and see more on our typical product lines here: https://eurolinkfss.com/products/
About the author: London Penland, ex-teacher, tutor and educational non-profit leader and current business development director for Eurolink Fastener Supply Service and Social Chair/Educational Director for Young Fastener Professionals, empowers sales reps, purchasing agents and sourcing agents with researched industry-specific educational videos and articles. Click here https://eurolinkfss.com/vlog/ to see all of London's VLOGs and gain access to download his lesson plans.