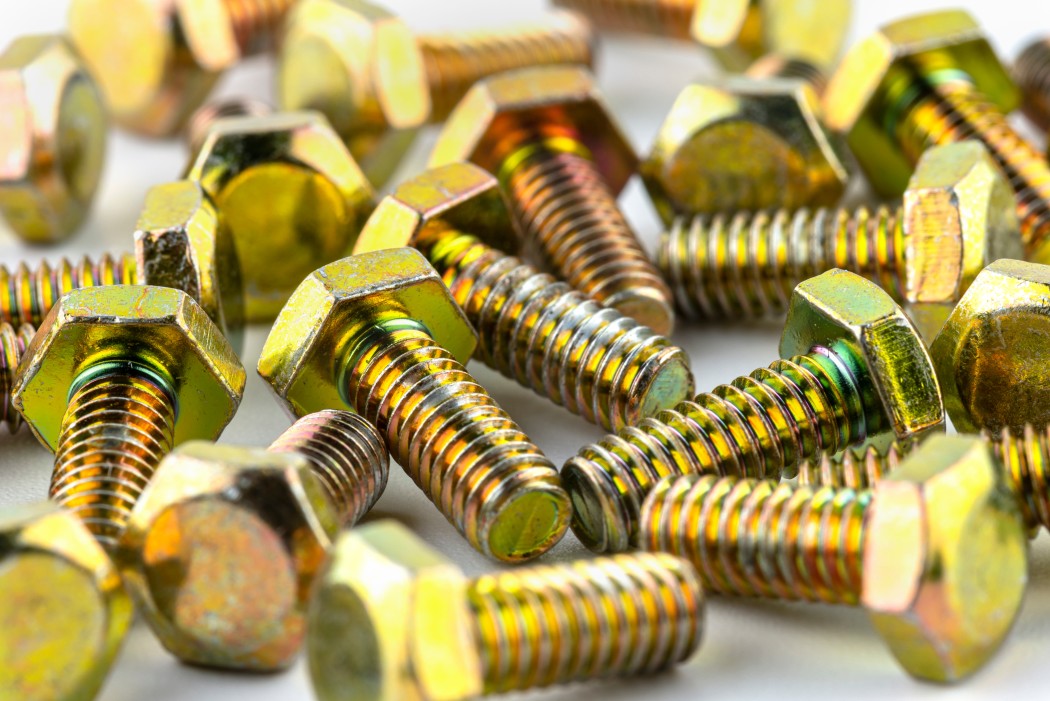 Fastener materials and coatings are an essential aspect of the performance and longevity of your equipment. How and where you'll the fastener will dictate what materials and coatings you should consider.
Besides having many options for materials and coatings, you also have options for grades of the various materials. These grades give you insights into the hardening process the manufacturer uses or alloy materials mixed in.
Some considerations when choosing your materials and coatings include:
How brittle they are
Resistance to corrosion
Galvanic corrosion based on other materials used nearby
Fastener expense
When replacing an existing fastener, you should aim to replace it with a comparable one. It might seem like getting a stronger fastener is the way to go, but that carries risks with it. Sometimes a stronger, harder fastener is actually more brittle.
Be sure you're using the right equipment for the job by reviewing these overviews of fastener materials and uses.
What You Need to Know About Fastener Materials
Fastener materials are generally stainless steel, steel, silicon bronze, brass, or aluminum. Here's a look at each of these materials and what they're good for.
Stainless Steel
One of the most corrosion-resistant materials for the price is stainless steel. It is an alloy with inherent properties that make it anti-corrosive. Additionally, you can rest easy knowing that if you scratch the metal while installing, it will maintain its anti-corrosive properties.
Because of its low carbon content, stainless is actually not as strong as regular steel. It cannot undergo the same heat treatment that makes steel so hard. You need to be very careful when installing stainless steel fasteners because they can seize up when you're installing them. Another term for this process is galling.
Another characteristic of stainless steel is that it is less magnetic than regular steel. There are three different types of stainless steel you should be aware of:
18-8 stainless:

this type of stainless steel contains 18 percent chromium and 8 percent nickel. Out of all the types of stainless steel you'll see on the market, this is the most popular.

Stainless 316:

you'll see this stainless steel used the most in salt water or chlorine because it is the most corrosion-resistant. It is more expensive than other stainless options, though.

Stainless 410:

this grade of stainless steel is harder than 18-8 but is not as corrosion-resistant.
Steel
Steel is a very common material for popular fasteners. You can get fasteners that are entirely steel or get some with different treatments that could aid you in your use of the equipment.
Generally, steel fasteners come in four grades. While other grades exist as well, they are not nearly as common or easy to find. Here's a look at the major steel grades and what you need to know about them.
Grade 2:

you'll find this grade at most hardware stores. It's extremely common and not very expensive. This grade generally has no headings or markings on them.

Grade 5:

these steel fasteners go through more hardening to increase their strength. The automotive industry favors these bolts because of their strength. To identify these bolts, look for three radial lines evenly spaced on the head.

Grade 8:

grade 8 bolts are even harder than grade 5. These strong bolts are popular for automotive suspension because of their extreme strength. Look for bolts with six radial lines evenly spaced on the head to identify this grade bolt.

Alloy Steel:

these bolts are very strong but also fairly brittle. They are not plated, which leaves them with a dull black look.
Bronze/Silicon Bronze
Bronze fasteners are made of copper and tin with a little bit of silicone. That's why they are also sometimes called silicon bronze. The most common use for these fasteners is in seawater.
These highly corrosion-resistant fasteners are very strong compared to stainless steel. That's why you'll see them in boat construction since they're reliable but also at low risk of corrosion.
Bronze fasteners are more expensive than other types of fasteners, but their strength and durability make them long-lasting.
Brass
Brass is made up of copper and zinc. Although it is corrosion-resistant, its use cases are limited because it is so soft. These fasteners are also electrically conductive. It is an attractive fastener, though, which is why people still use it despite its challenges.
Aluminum
Aluminum is inherently corrosion resistant, just like steel. That means that scratches won't affect its corrosion resistance if something happens during transport or installation. These fasteners are very lightweight.
However, their lightweight property also means they are softer than other fasteners. Adding silicon can help make these fasteners stronger.
Fastener Coatings
In addition to the materials a fastener is made of, you can also choose from various coatings that will impact their durability and use. There are three main fastener coatings to choose from.
Zinc Plating
Zinc helps with making a fastener more corrosion resistant. The zinc plating gives the fastener a silver or gold appearance. While the coating can help make the fastener more corrosion resistant, it does break down in saltwater environments, leading to rust.
Hot Dip Galvanizing
Hot dip galvanizing adds a thick coating of zinc to the metal. It helps make the fastener extremely corrosion resistant.
Because the coating is so thick, it is not compatible with standard nuts. You'll need to use galvanized nuts as well, which are larger to accommodate for the thick coating. These fasteners are ideal for outdoor conditions, especially in seawater.
Chrome
Chrome plating provides both corrosion resistance and an attractive, shiny finish. But because of the use of chrome, these fasteners are more expensive than zinc. Chrome is often added to stainless steel fasteners to add even more corrosion resistance. The great news about using chrome-plated stainless steel is that they are still corrosion-resistant after the chrome is scratched or damaged.
Finding the Right Fastener Materials and Coatings
When you're unsure about what materials are best for your project, contact the experts at Eurolink Fastener Supply Service. We help you source hard-to-find fasteners and set up simple, recurring orders when you need them.