It's a bird, it's a plane…. No it's superman!... Wait, no, it is a plane, Eurolink's Air Freight!

That's right, we have the metric fasteners you need and we can get them quickly. If you've got a moment, please let me explain how Eurolink can be your hero baby (a little Enrique anyone?).
So… Seeing long lead times and delays in your shipments from overseas? Yeah, we know you are and don't worry, we've got you!
It came from the depths of the sea…
I'm glad that we are finally out of 2020. It felt like that year lasted 5 years! That said, we are still reeling from the challenges created by the litany of unprecedented events that occurred. In light of those black swans, like many of you, I attended many virtual webinar and networking events and I often asked leaders in our industry how they were preparing for 2021 given the uncertain nature of demand. Amid reports that even the best AI systems in the world (such as the amazing AI developed by that company that used to sell books that now essentially rules the world, the-company-that-shall-not-be-named) are unable to accurately predict demand, it is reasonable that most leaders just threw their hands up and said something along the lines of "it's a shot in the dark".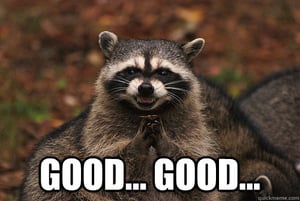 **London villainously rubs beard: "Good... Good..."**
The good news is that things seem to be looking up for our industry! The Institute for Supply Management reported at the start of this month that manufacturing activity increased to 60.7% in December, which is the biggest rise in almost 3 years. Furthermore, FCH's December Fastener Distributor Index (FDI) was 62.6%, which is the best since July of 2018. This means that end users are producing products and that fastener distributors are selling them the fasteners that they need to produce those products at the highest rates in years, which also means that stateside inventories are generally declining.
If we combine this good news, with the reports from the shipping industry showing that U.S. ports are still dealing with congestion caused by reduced airline capacity, COVID-related employee absence, COVID vaccine distribution, and back-logged shipments after shutdowns, we can reasonably expect that there is a perfect storm brewing for many U.S. fastener distributors supplying OEMs or MROs.
**Read between the lines: low inventories + slow sea freights + higher air freight costs + reduced airline capacity = dun dun dun… trouble.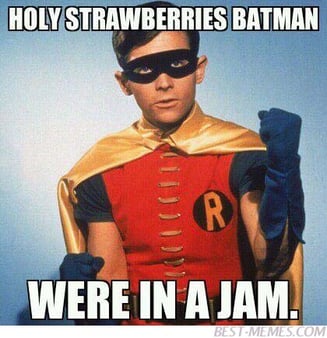 Never fear… Eurolink is here!
We can (help you) rebuild (your inventory). We have the technology. We have the capability to make (things continue to run smooth for your company). Eurolink is that man.
While there was a slight disruption to our air freights, causing a max increase of one week to most lead times, early in the pandemic, our air freight schedules returned to normal within just a couple months and are expected to continue as normal even with the current surges in COVID-19 cases. We have maintained contact with our logistics partners to ensure that we stay on top of the current importing trends and ensure that our customers receive the metric fasteners they need in the timeframe needed.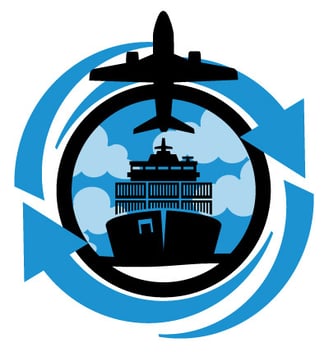 With access to a large network of European master stocking distributors, including direct access to our main suppliers' inventories, we can quickly source the parts you need and get them stateside within 1-2 weeks. Combine that with our consolidated air freight shipment schedule, keeping those often expensive air freight costs down, and you'll find that our solutions are a reasonable fit as an alternative to sea freight orders to ensure delivery times or as a partial usage quantity to hold you over until your sea freight arrives.
So whether you are recovering your inventory for unpredictable usages, or providing your customer with the best customer service you can by supporting their just-in-time order needs.
Over the years, Eurolink has been the saving grace for many companies. It's not uncommon for our sales reps to get compliments from customers such as "you saved me!" or "man, you are my hero!". It's times like these that Eurolink proves that we are the Men (and Women) of Steel!
Let us serve your metric fastener sourcing needs by contacting us today at sales@eurolinkfss.com with your quote request.
About the author
London Penland, ex-teacher, tutor and educational non-profit leader and current business development director for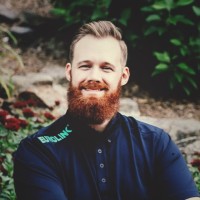 Eurolink Fastener Supply Service and Social Chair/Educational Director for Young Fastener Professionals, empowers sales reps, purchasing agents and sourcing agents with researched industry-specific educational videos and articles. Click here https://eurolinkfss.com/vlog/ to see all of London's VLOGs and gain access to download his lesson plans.
Here's a useful DIN/ISO conversion chart to download and/or print: