This week we will identify some useful tools for determining the validity of crossovers between standardizations and identify the most common call-outs so that you can confidently say "THIS IS THIS". I will be particularly focused on crossovers between the American and European nomenclatures.
Welcome back!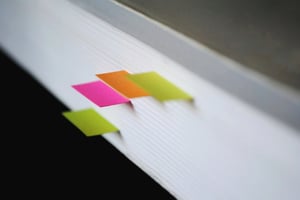 Today we've got part 3 of our series exploring the cross overs in names. I'll be looking to provide you with a few valuable resources worth bookmarking and then boil down an whole article into 2 lines that you should walk away with that will help you with probably 95+% of your stainless steel call-out crossovers.
Did you know that there are about 45 Martenistic stainless steels, 34 Ferretic stainless steels, and 97 Austenitic stainless steels? (That's a rough count… I get bored easy so, I didn't double check that, but that's at least 170+ different types of stainless steel!)
If you are already like "aw man, this guy here is already talking about some martensitic, ferritic, and austenitic… this is over my head, I'm exiting…", then I recommend that you exit to this place: https://blog.eurolinkfss.com/a2-vs-a4-stainless-steel-part-2. That's part 2 and it'll teach you, very simply, what those terms mean.
Who's on First!
I'm sure just about everyone, even the young bucks reading this article, knows the iconic "Who's on first" skit. The idea: Who is the name of the player. So when the announcer says "who's on first", the other announcer is like "Who?" and it goes rounds and rounds in circles like that.
If you've done any sourcing for stainless steel materials, then you've probably run into a similar situation.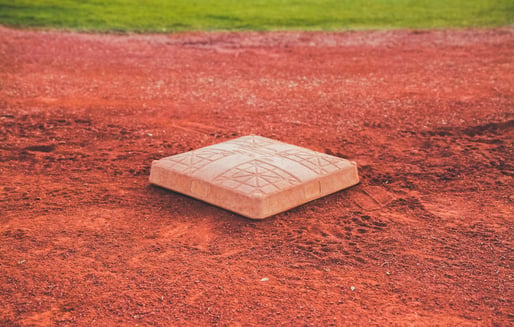 Have you had a conversation like this?
Your customer: "I need M12 X 50 Hex Head Cap Screw in 18-8 stainless steel."
You: "Okay, cool, well do you need that to the DIN 933 or ISO 4017 standard?"
Customer: "I don't know, I just need a hex head cap screw." (Point 1)
You: "Okay, probably to the DIN then. Alright, yes, we can source that for you in A2 stainless steel at $XX.XX per hundred."
Customer: "I need 18-8 stainless steel." (Point 2)
AND....
You (before reading this post): "Okay, let me go back to my supplier and check on that..." --- taking more of your time, your vendor's time, etc.
You (after reading this post): "Those are equivalent." --- DONE
Deciphering ISO 15510:2010
UGITech has a good resource on the translations according to ISO 15510:2010 here: https://www.ugitech.com/fileadmin/user_upload/Ugitec/Documents_publics/Certifications/iso15510.pdf
I recommend giving that one a bookmark in your technical resources folder (everyone has one of those right?... right?... or maybe I'm just the nerd that does…). Okay, first make a technical resources folder!
But seriously, it lays out the ISO 15510:2020 standard for you in a nice neat table that will help you translate between the various types of stainless steel. It is certainly overkill for me, so I imagine the document in it's entirety is overkill for the majority of you purchasing agents, sourcing specialists and sales reps out there, so let's see if we can identify some particular points of interest.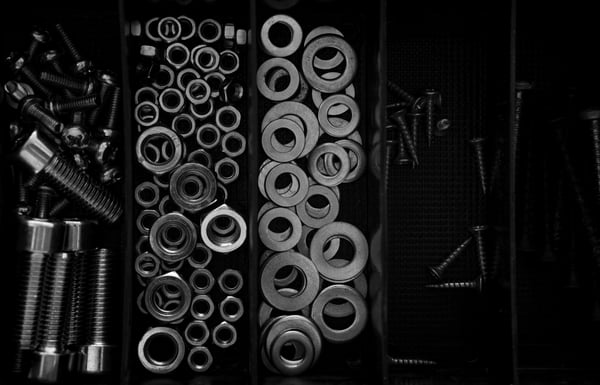 First of all, according to the International Standard Organization's (ISO) website: "ISO 15510:2010 lists the chemical compositions of stainless steels agreed by ISO/TC 17/SC 4, mainly on the basis of a composition of the specifications in existing ISO, ASTM, EN, JIS and GB (Chinese) standards. They apply to all wrought product forms, including ingots and semi-finished material."
So, essentially this indicates that the list of equivalent stainless steels is determined by the chemical compositions. While this is true, treatment processes and the actual geometry of the parts themselves can influence the properties of fasteners made out of these materials.
So, when we are sourcing fasteners, we do not want to just call-out the ingot material itself, but whatever call-out is going to get our customer the fastener they need, in the material they are expecting to properly accomplish whatever needs are required by the application for that fastener.
Now let's make this more relevant to the majority of this reading audience.
A great resource for determining material crossovers and properties of materials is Total Materia: https://search.totalmateria.com/Search/QuickSearch
It's a database of materials and can help you determine crossovers and all, but without some basic knowledge, it is easy to get lost in and therefore not pull much useful information from. That said, with some training, this site can actually help you offer substitutes for your customers and help provide them with fairly detailed property specs.
And for the takeaway...
The most relevant thing I can tell you here is this:
A2 Stainless Steel = Type 304 Stainless Steel = 18/8 Stainless Steel (A2 = 304 = 18/8)
A4 Stainless Steel = Type 316 Stainless Steel (A4 = 316)
If you can remember that, then that'll cover the vast majority of crossovers that will be communicated with buyers.
Otherwise, you'll probably need to use the tools I provided in this article to dig deeper.
I think this is a good stopping point for today. Next time, we will actually start digging into the chemical composition differences between the stainless steels. I probably will not have a post next week as I will be in Long Beach for the NFDA Tabletop Show (March 4th-6th, 2020), representing Eurolink Fastener Supply Service and the Young Fastener Professionals.
So, see you guys in a couple weeks!